Narco-Terrorism in Manipur and North East India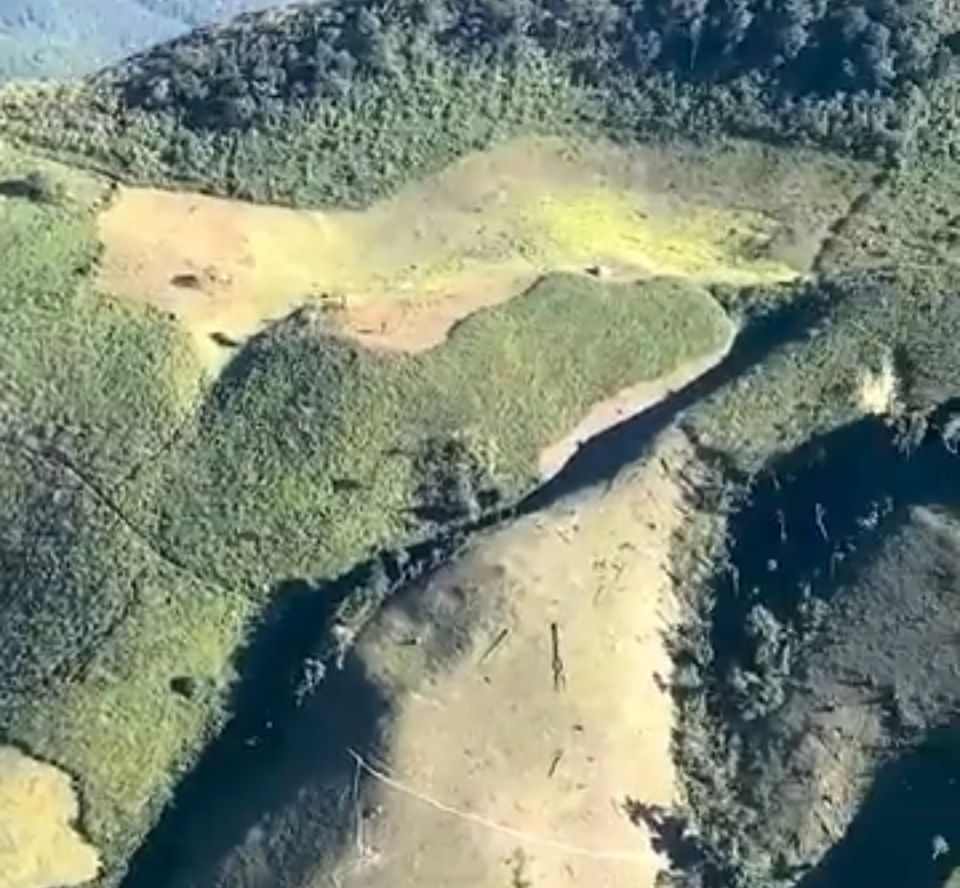 It would be correct and rational to look at the past events that have a connection with the Manipur violence of May 3rd 2023 and its genesis. In 2017, Manipur Govt. initiated the 'War on Drugs 1.0' and started a crackdown on drug business and trafficking in the State. Parallelly, Govt. also started drone surveys and satellite mapping of forest lands and poppy fields, and found more than 15,000+ acres of opium poppy fields. After the survey and very recently in 2022, the 'War on Drugs 2.0' was started and intensified by destroying opium poppy fields in the hills of Chandel, Churachandpur, Kangpokpi, and Tenoupal Districts [1,2]. The destruction of poppy plantations during 2017-2023 probably angered the drug lords and mafias mostly of the Kuki community. Detail of poppy cultivation and drug trade in Manipur is provided in [1]. A linked narrative is given in [2]
At the same time, Govt. began a physical survey of forest lands and started the eviction drive against the land encroachers in both valley and hill areas. People in the valley cooperated with the authorities after getting reasonable compensation, however, the eviction drive was strongly opposed by a section of people in the southern hills.
The recent violence in Manipur (in May-June 2023) is not a mere riot clash between two communities (Meiteis and Kukis). It is, in fact, an outcome of a long, larger, and more serious issue of the drug business and geopolitical elements that have been happening & ticking in Manipur and North East (NE) India.
One may refer to the classified official reports and information from international sources (like DEA, UNODC, NCB, Reuters, BBC, The Hindu etc.) [4-13].
§  Manipur also lies in the same sub-tropical region (Tropic of Cancer) in which lies the Golden Triangle, Golden Crescent (Afghan, Iran, Pak border), Sinaloa Mountain region (of Mexico) and Medellin narco fields (of Columbia).
One can link the dots between some true events such as the demise of Khun Sa in 2007 (then the drug lord of the Golden Triangle), the aftermath change in the drug business model in the Golden Triangle region from Heroin to Yaba (WY or Meth) which is mainly controlled by Red Wa gang group and UWSA.
The global supply chain for cocaine and heroin was disturbed after the death of drug king Pablo Escobar, the arrest of El Chapo, the disturbance in the Golden Triangle due to massive crackdowns by the Laos & Thai governments and the recent return of Taliban in Afghanistan in Aug.2021 which affects 80% of world opium poppy supply [3 & 'Narcos' from Netflix].
Driving Forces:
The drug demand remains very high due to the unabated and ever-increasing number of drug addicts across the globe. To fill the demand-supply gap, the fragmented drug lords in Southeast Asia find safe haven for opium cultivation and production in the fertile porous border areas of India, Bangladesh, and as well as at the fertile regions of politically unstable countries like Myanmar and Afghanistan.
Announcement by Hon'ble Home Minister, Amit Shah on NE Live TV, 26th June 2023, that approx. Rs. 20,000+ crore worth of drug business and seizure was done during 2014-2022.
The estimated global drug trade is of the order of 400 billion dollars, out of which Heroin is 100-110 billion, Cocaine 110-130 billion, and Synthetic drugs 60 billion dollars (Meth or WY or Yaba) [3-10].
The detailed research paper is available here https://www.kanglaonline.com/narcotics-and-immigration/
REFERENCE:
Narcotics Trade:
1. 'Memorandum' by the conglomeration of Civil Society Organizations (CSOs) of Manipur, submitted to UN Secretary-General, 13 June,2023.
2. 'Opium Poppy Cultivation and Narco-Terrorism in Manipur and NE (From a Bird's Eye and Geopolitical Perspective)' – By Dr. Robindro (PhD), June 2023.
3. Narco-Terrorism – The looming global menace at India's Doorstep, July 31, 2023, by Ex-Major General AK Pattnaik.
4. NK Singh and William Nunes, 'Drug Trafficking and Narco-terrorism as Security Threats: A Study of India's North-east,' Vol. 69, No. 1 (March 2013), pp. 65-82 (18 pages), Published By: Sage Publications, Ltd.
5. A Classified report on 'Opium Poppy Cultivation and Heroin Processing in Southeast Asia,' U.S. Department of Justice, Drug Enforcement Administration (DEA), Office of Intelligence
Washington, DC 20537, (202) 307-8100, September 1992.
6. 'Colombia Coca Survey for 2004,' published in June 2005 by UNODC. A similar report for Mexico by UNODC in 2018-19.
7.  UNODC report on Afghanistan: 'Opium cultivation up nearly three times,' 1 Nov.2022.
8.  'Opium Production Throughout the World,' UNODC Report, 1949;
'Opium poppy cultivation estimates increases by 33% in Myanmar in 2022', UNODC Report, 2022
9.  A book on 'Poppies, Opium and Heroin Production in Colombia and Mexico, in Apr 2018 by Guillermo Andrés Ospina, Jorge Hernández Tinajero, Martin Jelsma, Transnational Institute (tni), De Wittenstraat 25, 1052 AK Amsterdam, The Netherlands, Tel: +31-20-6626608, Fax: +31-20-6757176
E-mail: [email protected], www.tni.org/drugs
10.  Reuters special report on 'Myanmar's Opium Business,' February 20,2012.
11.  'Drugs and Demographics in Manipur' by The Hindu, 12th May 2023.
12.  'Torture to Death: Myanmar mass killings revealed,' BBC report, 20 December 2021.
13.  'Global firms help Myanmar's military make weapons,' BBC Report, 16 Jan., 2023.