Analysis: Kuki-Chin Immigration from Myanmar is a big threat to the National Security and Integrity of India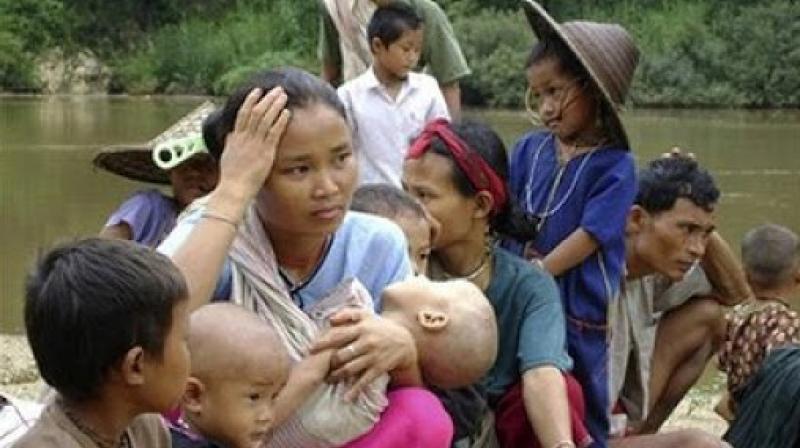 One must look at the past events and immigration patterns that happened in the 1870s, 1940s, 1960s and in recent times (1988 - 2023). However, based on the available British and official records, the following are a few important indicators of immigration that happened to Manipur.
After the war of '7 years devastation' in 1826, there were likely that some of the invaders from Burma got settled in Manipur hills then. Their settlement got consolidated after the 'Treaty of Yandaboo' on Feb.24, 1826, between Manipur, British India and Burma (1st Anglo-Burmese War) [13,14].
In Jan.-Feb.1872, during the expedition against the Lushais, some 649 captives were rescued, and 2,112 refugees came to seek Maharaja's protection and got settled in Manipur in Thangching hills and present Churachandpur (then valley area of South-west of Moirang) [15].
As per an official letter and communication dated June 6, 1968, it is mentioned that a large number of Kuki refugees from Burma entered and got settled in Kongkhanthana of Ukhrul [16].
As per the Official letter from Chief Secretary dated July 24, 2023, some 718 refugees from Myanmar entered Indian territory [17].
The detailed research paper is available here
REFERENCE:
Immigration:
1.  The 7 years of devastation in 1819-26 and subsequent the 'Treaty of Yandaboo' on Feb.24, 1826.
2.  The 'Eastern Frontiers' by Capt. RB Pemberton of 1835.
3.  The 'Native State of Manipur' 1873-74 by R. Brown, British Political Agent.
4.  'Settlement of Kuki refugees at Kongkhanthana', June 6, 1968, Official letter by DC, Manipur to Under Secretary (Settlement), GoM.
5.  '718 refugees from Myanmar' in an Official letter of Chief Secretary, GoM, July 24, 2023.